Drake Grants Terminally-Ill Cancer Patient's Wish In Houston
Posted on April 14th, 2014
by Alley Olivier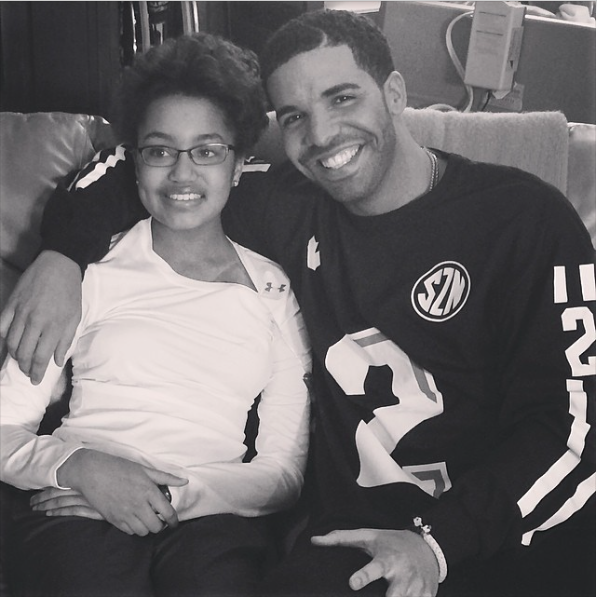 Just as his fellow Young Money mate Nicki Minaj did, Drake granted a terminally-ill cancer patient's wish by making a surprise visit. Kennedy Brown, a 15-year-old student at Carnegie Vanguard High School who suffers from an inoperable cancerous brain tumor, got a special surprise from Drizzy after her friends caught his attention via social media.
Using the hashtag #DrakeForKen, Kennedy's friends rallied the OVO reps attention to gift her the chance to meet him. This followed their organization of a prom and graduation for the teen who was forced to stop attending school due to her condition.
Upon learning of Kennedy's story, Drizzy said that he would record a personalized video for Kennedy but planned a bigger surprise for his visit.
Drake shared his visit on Instagram, capturing one of his photos: "All these beautiful people #drakeforken turned into #kenfordrake I am so happy." Check out more photos from his visit on the following pages.