Civil TV: Tyga Opens 'Last Kings' Flagship Store
Posted on February 21st, 2014
by Shawn Grant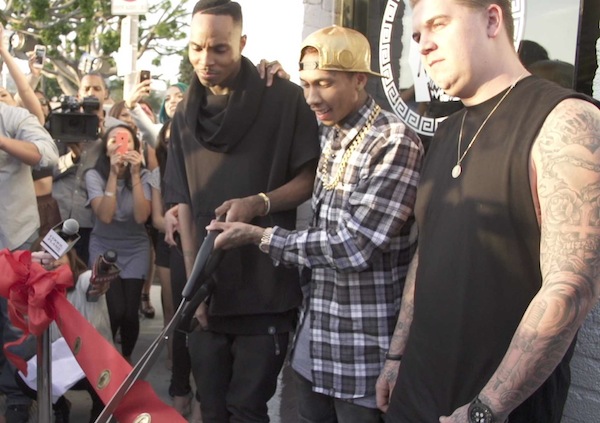 Civil TV was on hand for the grand opening of Tyga's Last Kings store in Los Angeles, California.
The Young Money rapper arrived at the store on 7829 Melrose Ave in a stunning white Rolls Royce to hit the red carpets with special guests and tastemakers. After a series of camera flashes, Tyga performed the ceremonial red ribbon cutting before unveiling the flagship store.
"I want to thank everybody coming out today for this historic moment. Everybody at Last Kings for making this happen," Tyga spoke in front of the crowd while cutting the ribbon. "This is our first store and we have a million more stores to go."
Inside of the Last Kings store, guests were able to view pieces of the collection and view the store's decor  which was completed with elements of Egyptian culture such as gold coins and pharaoh replicas.To check out a recap of the opening, check out the Civil TV video above and check out pictures after the jump.