Interview: Young Money Yawn Talks 'Lost Scriptures' Mixtape & Relationship With Pusha T
Posted on February 13th, 2014
by Staff Editor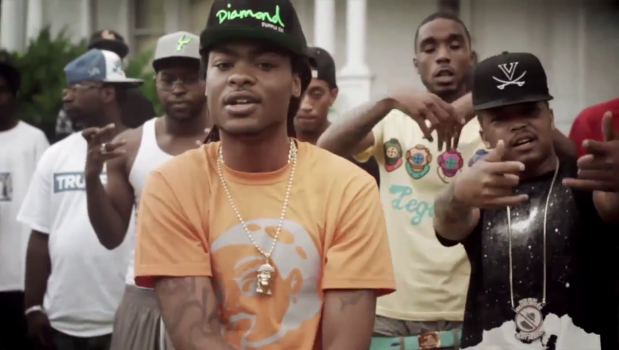 A street legend by 21 that would go on to become a college graduate, Young Money Yawn is turning his local popularity in Norfolk, Virginia into a promising rap career. But that wasn't supposed to be in the cards for a young dude like him.
"I been shot 6 times, been to jail twice, all before I was 22 and still graduated from school," he says. "I'm still a business owner now. I got a real college degree from a real university and I been a street legend before I was 21. I wasn't one of those people that came into the game broke and had to find a manager to put some clothes on my back. When I made that first record, "Gutta Gutta," I just wanted to tell my story for real."
Now 27, Yawn has only been rapping for close to a year, dropping two mixtapes (Street Gospel and Lost Scriptures) following the success of his first street single "Gutta Gutta" and learning from a close friendship with fellow VA artist, Pusha T.
In this exclusive interview with KarenCivil.com, Yawn speaks on Lost Scriptures, his recent rap success and his role in Virginia's music scene.