Pusha T Announces Tour Dates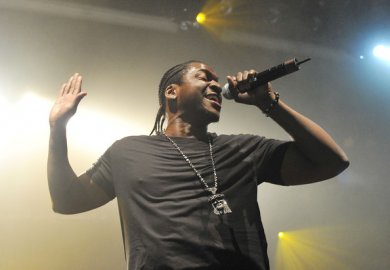 Fresh off the heels of the success of his debut solo album, My Name is My Name, which was released last October 2013,  GOOD MUSIC recording artist Pusha T who has been cited as one of the best MC's to release an album in 2013, announces a United States and European tour. The tour will launch January 28th in Vancouver, CA and then he hits the road down to Boston, MA on February 4th to kick off in the US where Pusha will join 2 Chainz for the "2 Good for 2 Be T.R.U"tour. He'll finish up his tour in Europe with shows in France, Holland, Germany, Switzerland, Germany, Belgium and the UK.
See full List of dates after the jump!
NORTH AMERICAN TOUR DATES
Tue. January 28, 2014 – Venue – Vancouver, BC
Wed. January 29, 2014 – Marquee Room – Calgary, AB
Thu. January 30, 2014 – Union Hall – Edmonton, AB
Fri. January 31, 2014 – Telus Theatre – Montreal, QC
Sat. February 1, 2014 – Barrymore's Music Hall – Ottawa, ON
Sun. February 2, 2014 – Danforth Music Hall – Toronto, ON
Mon. February 3, 2014 – Marquee Ballroom – Halifax, NS
Tue. February 4, 2014 – House of Blues – Boston, MA
Wed. February 5, 2014 – Roseland Ballroom – New York, NY
Fri. February 7, 2014 – Chicago Theatre – Chicago, IL
Sat. February 8, 2014 – Eagles Ballroom – Milwaukee, WI
Mon. February 10, 2014 – Ogden Theatre – Denver, CO
Tue. February 11, 2014 – The Complex – Grand Room – Salt Lake City, UT
Wed. February 12, 2014 – Revolution Event Center – Boise, ID
Thu. February 13, 2014 – Showbox SoDo – Seattle, WA
Tue. February 18, 2014 – Fox Theater – Oakland, CA
Thu. February 20, 2014 – The Observatory OC – Santa Ana, CA
Fri. February 21, 2014 – Hollywood Palladium – Hollywood, CA
Sat. February 22, 2014 – The Joint – Las Vegas, NV
Sun. February 23, 2014 – Club XS – Tucson, AZ
Mon. February 24, 2014 – Club Red – Tempe, AZ
Thu. February 27, 2014 – Midland Theatre – Kansas City, MO
Fri. February 28, 2014 – Chaifetz Arena – St. Louis, MO
Sat. March 1, 2014 – Egyptian Room at Old National Centre – Indianapolis, IN
Sun. March 2, 2014 – Bank of Kentucky Center – Highland Heights, KY
Tue. March 4, 2014 – Palace Theatre – Louisville, KY
Thu. March 6, 2014 – Altar Bar – Pittsburgh, PA
Fri. March 7, 2014 – Crofoot Ballroom – Pontiac, MI
Sat. March 8, 2014 – Brick Street Bar – Oxford, OH
Sun. March 9, 2014 – Center Stage – Atlanta, GA
Wed. March 12, 2014 – La Hacienda Event Center – Midland, TX
Thu. March 13, 2014 – South Side Ballroom – Dallas, TX
Fri. March 14, 2014 – Bayou Music Center – Houston, TX
Mon. March 17, 2014 – Jannus Live! – St. Petersburg, FL
Tue. March 18, 2014 – The Fillmore at Jackie Gleason – Miami Beach, FL
Thu. March 20, 2014 – The Fillmore Charlotte – Charlotte, NC
Fri. March 21, 2014 – Landmark Theatre – Richmond, VA
Sat. March 22, 2014 – Tower Theatre – Upper Darby, PA
Fri. May 30, 2014- Paris, France
Sat. May 31, 2014- Tilburg, Holland
Sun. June 1, 2014- Mojo, Hamburg, Germany
Mon. June 2, 2014 – Gibson Room, Frankfurt, Germany
Tue. June 3, 2014 –  X-Tra, Zurich, Switzerland
Wed. June 4, 2014 – Essigfabrik, Cologne, Germany
Thu. June 5, 2014 – Vooruit, Gent, Belgium
Fri. June 6, 2014 – Koko, London, UK